Ti Planet Cross
This is the pimp daddy, titanium version of the Planet Cross - nothing more to say, other than, if you can justify it, we'll help you cope with the guilt.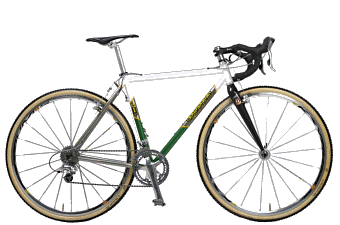 The same rules apply as with all IF frames, full custom, size specific tubing, and for a little extra you can have beautiful paint, to your own design, applied over the shot peened tubing. Like all IF titanium frames, the Ti Planet Cross comes with the hand carved sterling silver headbadge
A frame and fork will start from £2899
Call or Mail for the road to temptation...