Ti Crown Jewel
Oh my word. You thought the Crown Jewel was special - take all that the wonderful steel frame offers and then apply the same principals to titanium.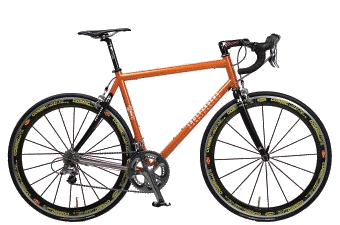 You have to take a few minutes to contemplate  what we're talking about. Here is a frame made specifically for you, designed by experts to fit, ride and last like the the best bike you'll ever own should. No compromise.
Are you man enough for this level of excellence? Are you worthy? Can you foresake all others for unconditional bicycle love?
Frame with Enve full carbon fork is £3100.
Call or Mail for the ride of your life - forever...