Independence
You want to tour? Long distance in comfort and style with the benefit of knowing that your bike won't let you down.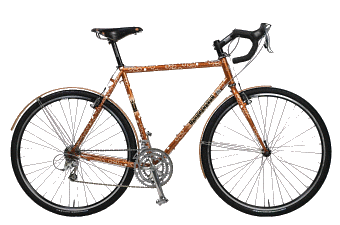 The Independence features all the things you expect from IF, full custom design, size specific tubing yet with an extra strong  tubeset to carry heavy loads and a sturdy fork with low rider mounts. The chainstays are slightly longer than usual to give heel clearance from panniers and add to a stable ride. Of course it's equiped with all the rack, mudguard and bottle cage mounts that you'll ever need for a comfortable tour.
Get a map and plan your route.
Frames start from £1799, including super duty IF fork.
Call or Mail for more details...