Club Racer
Sharing certain aspects of both the Independence and the Crown Jewel, the Club racer is a dual personality bike.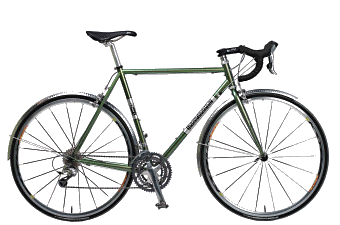 Rip up the tarmac at a local 10, or load up for some lightweight touring. Designed to take deep drop brakes, to allow clearance for bigger tyres and mudguards, the usual IF touches apply here as much as any of the other frames - full custom,size specific tubing, and the full option list. The Club Racer is a versatile performer at all levels.
Frame and fork is from 1799.
Call or Mail for more details...