XS
This is the ultimate -  a World Championship winning frame, using custom carbon tubing, provided by Reynolds, coupled to hand crafted, laser cut, titanium lugs.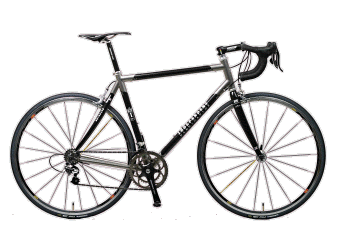 The carbon tubes are individually selected and then mitred to fully fit into the lugs to provide maximium overlap for ultimate bond strength.
Custom paint is also available, if you feel the need to hide the inner beast.
Frame and Enve Composites full carbon fork is £4600. Are you ready to take your place at the top of  the podium?
Call or Mail for the unfair advantage...